Justice Research Community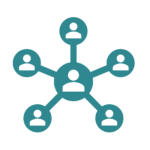 Peer Assistance
JIRN offers a variety of peer assistance services for members including:
Publication/ Grant Application Review

SJS Grant Application Review for SACs

Peer Networking
Mutual Assistance Program (MAP)
The Bureau of Justice Statistics funds the MAP through which JIRN provides training and technical assistance to SACs. SACs can request help on topics including research methodologies, analytical techniques, and evaluation, to name a few. For more information, contact Susan Smith Howley at showley@jrsa.org.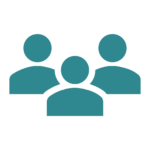 Community Forum
The Community Forums provide JIRN members and the broader criminal justice community a place to exchange ideas and information with their peers. While anyone can read the forums, you must register to post or reply to a post.
There are dedicated discussion boards for SACs and other members, as well as a variety of topics such as adjudication, corrections, statistical analysis, and translating research, to name a few.
If you have not yet created a profile, you can do so below.