Our Leadership
JIRN Executive Committee
JIRN is led by its Executive Committee and Executive Director. The Executive Committee is the elected governing body of the Justice Information Resource Network and is comprised of a president, vice president, secretary/treasurer, and three delegates.
2022-2023 JRSA Executive Committee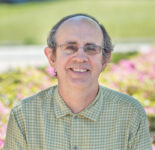 President
George Shaler
Research Associate
Maine Statistical Analysis Center
Cutler Institute for Health and Social Policy
Muskie School of Public Service
University of Southern Maine
gshaler@maine.edu
George Shaler is the Senior Research Associate at the Muskie School of Public Service at the University of Southern Maine in Portland. In addition, he is the Director of the Maine Statistical Analysis Center (SAC), housed at the Muskie School. His primary research and evaluation interests are justice and public health issues and how these topics are intertwined. He provides program evaluation and consultation services to state and local government agencies and community-based organizations. He offers technical assistance in evaluation capacity building (using a logic model approach) to many Maine non-profits. Mr. Shaler has extensive experience applying statistical methods and techniques and has been on the SAC staff since 2003. He has examined county jail trends, disproportionate minority contact, prison/jail health care issues, and juvenile and adult recidivism analysis and conducted a community policing program evaluation. Mr. Shaler has co-authored and/or edited numerous SAC reports, including the recent Disproportionate Contact: Youth of Color in Maine's Juvenile Justice System, a winner of the 2015 Douglas Yearwood National Publication Award in the Statistical Analysis/Management category.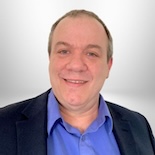 Vice President
Stephen M. Haas, Ph.D.
Director, Research and Evaluation for the Justice Research and Victim Services Practice
ICF
Stephen Haas is a director of research and evaluation for the justice research and victim services practice at ICF. He has over 30 years of experience in project management, quantitative and qualitative data analysis, applied research and program evaluation, and training and technical assistance. Dr. Haas has served as the principal investigator and project director for more than 50 national, state, and local research and evaluation projects. He writes about performance measurement, crime and victimization surveys, implementation science, risk assessment validation, program quality assurance approaches, best practices in adult and juvenile corrections, recidivism prediction, and other topics. Stephen has also led many training and technical assistance (TTA) projects for multiple levels of government, nonprofit organizations, and for-profit agencies in multiple justice areas and contexts. He routinely consults and provides TTA in core correctional practices, juvenile and adult risk and needs assessment, case planning, motivational interviewing, and cognitive-behavioral interventions with justice-involved populations. Dr. Haas has a bachelor's degree in psychology and political science from The Ohio State University and a master's and a doctorate in criminal justice from the University of Cincinnati.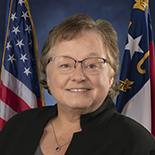 Secretary/Treasurer
Michelle Beck
Director
Criminal Justice Analysis Center (CJAC)
North Carolina Governor's Crime Commission
michelle.beck@ncdps.gov
As Director of North Carolina's Statistical Analysis Center, Michelle Beck manages all data-driven research and analysis projects on criminal justice. This includes publications and the development of the Justice Data Portal that launched in March 2022, to provide publicly available data at the state and county level. Ms. Beck has 28 years of experience working in research and program evaluation utilizing various quantitative and qualitative data collection and data analysis methodologies with knowledge of evidence-based practices. She has served on key criminal justice advisory taskforces and worked in multiple state agencies – Program Evaluation Division, NC General Assembly; State Center for Health Statistics; Department of Correction; Labor and Economic Analysis Division, NC Commerce; and Administrative Analysis, Department of Public Safety. Ms. Beck received her undergraduate degree and Master of Science in Sociology from N.C. State University.
Delegate
Christopher Henning, Ph.D.
Senior Research Analyst
Bureau of Justice Information and Analysis
Wisconsin Department of Justice
henningcj@doj.state.wi.us 
Christopher has been a senior research analyst with the Wisconsin SAC at the Wisconsin Department of Justice since June of 2016. During that time he has been the principal investigator on a number of criminal justice research and data collection projects. He has extensive experience working with a variety of complex administrative data sets including, the Wisconsin Centralized Criminal History Repository (CCH), Wisconsin Circuit Court data, and data from the Wisconsin Incident Based Report System (WIBRS). This work also includes building a data warehouse, working with statistical models, and building interactive dashboards with BI tools. Christopher holds a PhD and an MSc from the University of Edinburgh and a BA from Lawrence University.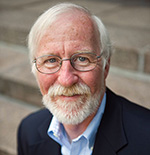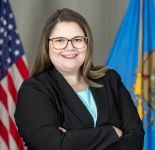 Delegate
Kara Miller
Statistical Research Coordinator
Oklahoma Statistical Analysis Center
Kara.Miller@osbi.ok.gov
Kara Miller has been the Director of the Oklahoma State Bureau of Investigation's (OSBI) Statistical Analysis Center (SAC) since January 2022. Before being appointed SAC Director, Kara served as a Statistical Research Specialist in the SAC for just over three years. During her time in the SAC, she has worked to develop methods to query Oklahoma's State Incident-Based Reporting System (SIBRS), participated and/or led grant-related research, and developed an online, public-facing website to display SIBRS data. Kara holds a Bachelor of Arts in Social Science and Organizational Studies, focusing on Sociology and Psychology. In addition to her bachelor's degree, she has a Master of Arts in Crime and Intelligence Analysis from the University of Central Oklahoma.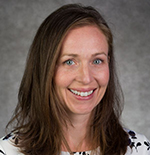 Past President
Megan Alderden, Ph.D.
Associate Professor and Director, Criminology Program
College of Liberal Arts and Social Sciences
DePaul University
Megan.alderden@depaul.edu
Megan Alderden is an Associate Professor and Director of the Criminology Program at DePaul University. Prior to joining the faculty at DePaul, she served as the Research Director of the Illinois Criminal Justice Information Authority's Research & Analysis Unit and the Illinois Statistical Analysis Center. Dr. Alderden joined the Authority in June with 16 years of research experience in criminal justice as an academic and practitioner. Before joining the Authority, Dr. Alderden was an associate professor of criminal justice at Saint Xavier University. Following her academic work, Dr. Alderden was a researcher for the Chicago Police Department and the Authority. Dr. Alderden's most recent research focuses on sexual victimization and issues in policing. She is currently a co-principal investigator on a project examining evidence-based practices in homicide and sexual assault investigation in Illinois and a federally funded study examining the impact of forensic evidence on prosecutorial decisions and court outcomes in sexual assault cases.
Dr. Alderden is also a researcher with the National Police Research Platform, where her work focuses on police diversification, police culture, and the civilianization of police agencies. She has published several government reports and articles in scholarly journals. Dr. Alderden received her Doctorate of Philosophy in Criminal Justice with a Gender and Women Studies concentration from the University of Illinois at Chicago, her Master of Science degree in Criminal Justice from Michigan State University, and her Bachelor's degree in Criminal Justice from Calvin College.
Executive Director
Jeffrey Sedgwick, Ph.D.
Executive Director
Justice Information Resource Network
jsedgwick@jirn.org
Jeffrey Sedgwick joined JIRN as Executive Director in January 2015, previously serving as Director of the U.S. Department of Justice's Bureau of Justice Statistics (BJS) and Assistant Attorney General for the Office of Justice Programs (OJP). Dr. Sedgwick is responsible for the overall management of JIRN, including administrative functions, program development and implementation, and liaison to other national criminal justice organizations. He provides staff support to JIRN's Executive Committee and the Association's members.
Dr. Sedgwick received his MAPA in Public Administration and Public Policy and his Ph.D. in Government and Public Affairs from the University of Virginia. He is Professor Emeritus of Political Science at the University of Massachusetts-Amherst, where he taught multiple courses, including Policy Analysis and Evaluation and Public Policy. Dr. Sedgwick also co-founded the consulting firm Keswick Advisors, which aids in developing program outcomes and performance measures for various projects, including evaluating youth crime prevention programs funded by the Office of Juvenile Justice and Delinquency Prevention (OJJDP).